I haven't done one of these in years.
Courtesy of Aaron Ulph 1. What is your best friends name? To tough to name one. 2. What color underwear/boxers wearing now? Who wears underwear on the weekend?! 3. What are you listening to right now? The drone of my PC fan 4. Whats your favorite number? 13 5. What was the last thing you ate? Chocolate when I woke up at about 4am. 6. If you were a crayon what color would you be?...
Why The Dark Knight Rises sucked. SPIILER ALERT
I will start this by saying that there will be a big fat spoiler ahead. If, like me, you have managed to go this long without seeing The Dark Knight Rises then you'll probably want to watch it before reading this. Despite the blog title, it's actually a very good film. Right up until the last 20 minutes or so. Okay, you have been warned, so here is the spoiler and what annoyed me...
http://www.facebook.com/thedrinkproblem →
ulphy: Hey guys. Me and two of my friends do a podcast every now and then about absolutely fuck all really. I would really appreciate it if you could like this facebook page, or even give us a listen, rate or review on iTunes. Much loves! (if anyone retweets this I will donate my liver to a starving puppy in Africa)
Life in Limbo - Pre launch preview →
Hey all, My album "Life in Limbo" is officially out tomorrow, HOWEVER you can stream it IN FULL on Norwich Unsigned (by clicking link above) for tonight only, and buy it for 4 of your British pounds. Its 38 minutes and 18 seconds long. Thats a steal! (Probably) I hope you  all give it a listen, I'd love to know what you think! Love love!
"I'm going through changes" and family
I never really wanted this blog to be one of those boring blogs about my personal life, because lets be honest, who cares? So, this blog entry at least is just for me to have a bit of a vent. I wouldn't bother reading it. It was my grandad's funeral today. I know this because I saw it on my little cousins facebook. I'd love to be able to tell you when he died, but honestly, I...
Fans and My Growing Insanity
Well. This has been a hell of a week, and I am about to ramble my thoughts into partially coherent sentences. Something happened, and my facebook music page and youtube (http://www.facebook.com/pages/Jason-Pickett/119478677656 and http://www.youtube.com/jaytmek respectively) exploded with activity. Some of the activity has come from some kind of spam bot, which has been a bit of a chore to try...
Boo and Hoo
When did life become a soap opera? Not a good soap opera, a really boring one, where very few of the characters have any real problems, and only the characters with insignificant problems get any lines of dialogue. Please see the image below. Look at it for a solid minute, and consider what it means. Whatever is happening in your lives is nothing compared to what the people in that picture went...
Zune and Music
I recently had to reinstall my pc, nearly losing my album and about 2 years of other stuff. I managed to mostly salvage it, but I did lose all of my programs. Anyway! I have a Windows 7 phone which uses Zune to connect to my pc so I had to redownload it. While I was setting it up, it offered me the zune pass again, which I declined last time, obviously because I didn't read exactly how it...
Twitter and Facebook
From the day I heard of it, I have never fully understood Twitter. "Its essentially microblogging" I am told. When I first started an account I followed some celebrities, and actually quite liked it. It was interesting to see what people I admire and respect were doing, and to know that it was actually them posting the updates. At some point (Probably during one of my many phone...
Designer Bruises & Art Merlot →
Jay, A friend of mine (and an insanely talented artist) posted a blog a while back about "Art Merlot". He is an odd fellow, and a trip to google left me none the wiser as to the truth of his writing, but the basic principal is that an artist would start a piece of work, get drunk on Merlot, then finish it while under the influence. Inspired by this, I have decided to get a little bit...
hand$hake$ promotions: So, What is it all about? →
A bit I wrote for handshakes promotions handshakespromo: Eh up! Jason here. I haven't posted anything on this blog yet, so I thought I'd write a little bit about what I want handshakes promotions to be. I remember when I was about 15, my older brother had just started doing gigs with his first band "The Starfish". They'd play a lot of different venues…
Launch Eve - 11th of March!
handshakespromo: http://www.facebook.com/?ref=logo#!/event.php?eid=194367267239993 OUR LAUNCH PARTY IS CONFIRMED! MARCH 11TH / 730PM / £3 ON THE DOOR Rabbit Years, Solidagoes, Electric Youth Revolt and The Myrmidons - we are so happy to have you guys' as our first click on the event link for updates, we will bring you a bit more on each band over the coming weeks, as well as confirmation of...
Dead Birds and Fish and Crabs...
Another update on the world ending, and this time one is from our very own sunny England! Kent, England http://www.huffingtonpost.com/2011/01/06/dead-crabs-wash-ashore-by_n_805211.html 40,000 dead Crabs have washed up dead along the kent coast. Texas, USA http://www.allvoices.com/contributed-news/7800408-now-east-texas-also-reports-hundreds-of-dead-birds 150 dead birds have been found on...
Dead Birds and Dead Fish?
I'm not one to buy in to the apocalypse theories and all this 2012 end of days nonsense. HOWEVER if there was one thing which could convince me that things might be getting a bit weird, it would be thousands of birds dropping dead from the skies and millions of fish washing up dead on coast lines. Thankfully, that isn't likely to happen. OH WAIT. I've been following this since...
Day Two: Nine things about yourself.
I should of probably read all of the questions before I decided to do this ten days thing. Its seems very self centred. I'm not sure there are 9 interesting things to say about me to be honest, I'll give it a go. 1. My middle name is Matthew 2. I am scared of moths. They are evil. 3. I am a little bit addicted to Olbas oil. 4. I sometimes wish the internet wasn't invented. ...
Day One: Ten things you want to say to ten...
1. I wish you lived closer, I miss you! 2. Of all of the people in the world, I didn't think you would be the one who came through for me so much this year. Thank you. 3. You tricked me, twisted my words, and you know damn well I don't like you. Stop bothering me. 4. I wish you weren't so self critical. The world hasn't thrown you an easy life and you have spent it...
Stealing from Daryl
Day One: Ten things you want to say to ten different people right now. Day Two: Nine things about yourself. Day Three: Eight ways to win your heart. Day Four: Seven things that cross your mind a lot. Day Five: Six things you wish you'd never done. Day Six: Five people who mean a lot (in no order whatsoever) Day Seven: Four turn offs. Day Eight: Three turn ons. Day Nine: Two smileys that describe...
Anonymous asked: when do we get the guns?
Junk Mail and Weird Words...
Hey hey! Sorry I've been neglecting my blog again, I've had a lot to do. Anyway, I have been receiving junk mail recently from an unusual e-mail address. Finally today I decided to read one. This led to me read a month's junk mail from the same e-mail address. I have no idea what they say, but they are bizarre. Here they are in date order: Someone told. You knew, and yet you...
17 tags
Goals and Pixie dust
Its actually a day after "That time of the week", I've been busy, so get over it. Please? I didn't mean to snap. I love you. Personal stuff: house things are looking good, I have some plans for the new bedroom which will make recording an album a lot easier. I also have a lot of ideas for the album, so that is a good start. I feel utterly awful tonight, so I'm gonna...
Anonymous asked: find my resume
17 tags
Cats and Bins
Its been all over the internet, so I guess it would be remiss of me not to mention it in blog format. More after the usual goodness. Oh, A couple of things first. One, on a personal note, looks like we have a house to move in to, Hooray! Thanks to Adam Greer for sorting that out. Two, I realised the website of the week thing wasn't working. I don't often stray from my usual...
23 tags
Kes and the Two Fingered Salute
A week has passed since my last blog, that went quickly! Mainly because I have to BLOODY MOVE HOUSE. AGAIN. Anyway, on with goodness.   Website of the week http://www.cracked.com/ Quite simply a brilliant website. Always good for funny videos, interesting lists and the down right absurd. Check it out if you haven't already! I personally recommend anything by...
12 tags
New Blog Format and That.
Hey kids. I've decided I don't blog enough. A blog is supposed to be a personal thing, but I don't want to post a diary of my life here, so I've decided I am going to post a weekly blog with several sections. It fills my self indulgent blog needs, since all of the items are things that have interested me, yet the items themselves aren't (always) to do with me....
Duck Billed Platypus and George Shaw
Ok, for those of you aren't familiar with this animal, heres a picture: Thats right. You are looking at a semi-aquatic mammal with a beak. It is by far one of the oddest animals to ever be discovered. Infact when it was originally discovered and information was sent back to study, including a pelt, it was called a fraud. It was first discovered by Captain John Hunter (Amazing name.) in...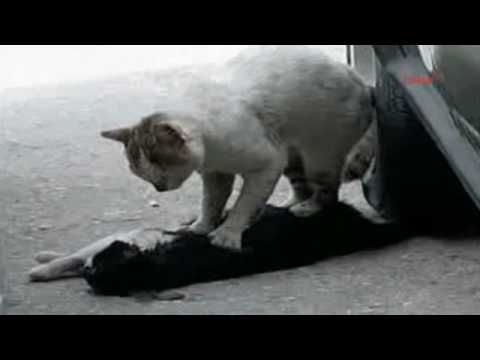 Fingers and Holes
I was talking to a girl at work today, and she said she needed to "Pull her finger out". I never really got that expression, I understand what it means, but not where it came from. I looked it up and apparently it was an expression used in World War 2 by the RAF. "Pull your fingers out chaps, officers approaching." Apparently it refers to courting couples. I think we all...
Anonymous asked: What's your favourite Todd five? I quite like the sterile five.
Emoticons and Strokes
If I pulled the corresponding =P and ;) facial expressions as often in real life as I do on the internet, people would be forever thinking I'm having a stroke.
Dreams and The Alaskan Snow Fish
I had the weirdest dream last night. You know how dreams have a tendency to be scattered, changeable and not make a lot of sense when you think about them in the morning? Well the dream I had last night was none of those things. Honestly, the whole thing could of happened it was that vivid. We were at cocoa beach in Florida, the same group of us who actually went to to Cocoa beach in  in...
Aaron and Questions
Aaron Ulph, a good friend, house mate and fellow blogger (www.ulphy.com) brought this website to my attention. I have seen the future, so I thought it would be a good opportunity to let me ask me about what is going to happen. Get on it! http://www.formspring.me/jaytmek
Doctors and pigs
I've had a cough for about 3 weeks now. Last week it decided to mutate into a bad ass head cold. Eventually I decided I'd had enough and went to the doctors. I finally registered with a new doctor after our most recent move, and have made 3 appointments with them to date, including the one on Thursday. So far they have been mostly unhelpful. I've only seen MY doctor once to...
Something seems wrong...
No idea what it is, something just hasn't felt right all week. Boo hiss. I need to get back on my blogging, maybe thats it? Life just isn't complete unless you vent yourself in a block of text that no one will ever read. I also have serious writers block which is about the most frustrating thing I can imagine. I'll have a sudden burst of inspiration, but when it comes to writing...
chatroulette...
found this website tonight, and in the course of an hour i've come across 2 topless women, 4 penises and a swedish man with little sense of humour. I'm gonna be at it for a while so will post my favourite chats here: > Connected, feel free to talk now You: do you get the feeling about 90% of the people on this thing are hoping for a topless girl to appear? its unsettling. Stranger:...
1 tag
Rape and seagulls
Hi Kids! Sorry its been a while since i've posted. I've been enjoying an involutary but much appreciated 2 week break from the internet following a house move. I can't help but feel i've been more productive without the internet. Oh well, thats the end of that. I'm back baby! Anyway, on with explaining the title. On the way to work a couple of days ago I noticed a...
1 tag
If I was shakespeare...
Shall i compare thee to a summers day? Well… you are hot. Like, really, REALLY hot. You also have boobs though. You are like a REALLY hot summers day. With Boobs. Also, you sometimes make my balls sweat. The end.
Gargamel and Smurfette
If Gargamel needs the smurfs to finish a spell to turn things into gold, why doesn't he just create them, like he did Smurfette?
9 tags
Orphan - You'll never guess her secret
That sounds more like a challenge than a tag line. Game on movie trailer. Jason's top 10 guesses at her secret: 10. She has never seen Forrest Gump, and keeps quiet about it when it comes up. 9. She is the love child of Chris Moyles and Rosie O'Donnell 8. At night, she turns into a man eating gelatinous cube. 7. She is technically french 6. She has never seen the...
"Some smartass spoke about the banality of evil. If that's true, then..."
– Mike Enslin - 1408
I didn't win the lottery again this weekend
So decided to lodge a formal complaint. ————— Forwarded message ————— From: Jason Pickett <jaytmek@gmail.com> Date: Sun, Jul 19, 2009 at 11:58 PM Subject: Lack of winning To: complaints@national-lottery.co.uk Dear Camelot, Hows it going? I hate to dive straight into business but this has to be said. Firstly, I don't like to...